Two Decades of TAC
A lot can happen in 20 years. Technology has advanced leaps and bounds, social movements have altered the way we interact with one another, and regarding a topic we're particularly keen on – the American Workforce Landscape has changed drastically. TAC Employment Agency is celebrating our 20-year business milestone, and along the way, we've seen a paradigm shift in how people and companies conduct work. Let's take a dive into what the workforce landscape looked like 20 years ago, what it looks like now, and how it may look in the 20 years to follow.
Technology
As a Reno recruiting agency, we used to have to go solely off paper resumés and phone calls to screen potential hires. The whir of the fax machine was ever-present, and administrative tasks could take several people and departments to complete. Interviews were held strictly in-person, and people were assigned jobs that mostly revolved around individual machines that performed a particular function.
Now, most of this action lives on computers. We have access to digital worker profiles and powerful recruitment tools, enabling us to find a strong match between prospects and companies looking for talent. Candidates still do phone interviews, but now we also have the power to conduct interviews through video calling platforms, which add another layer of communication intimacy.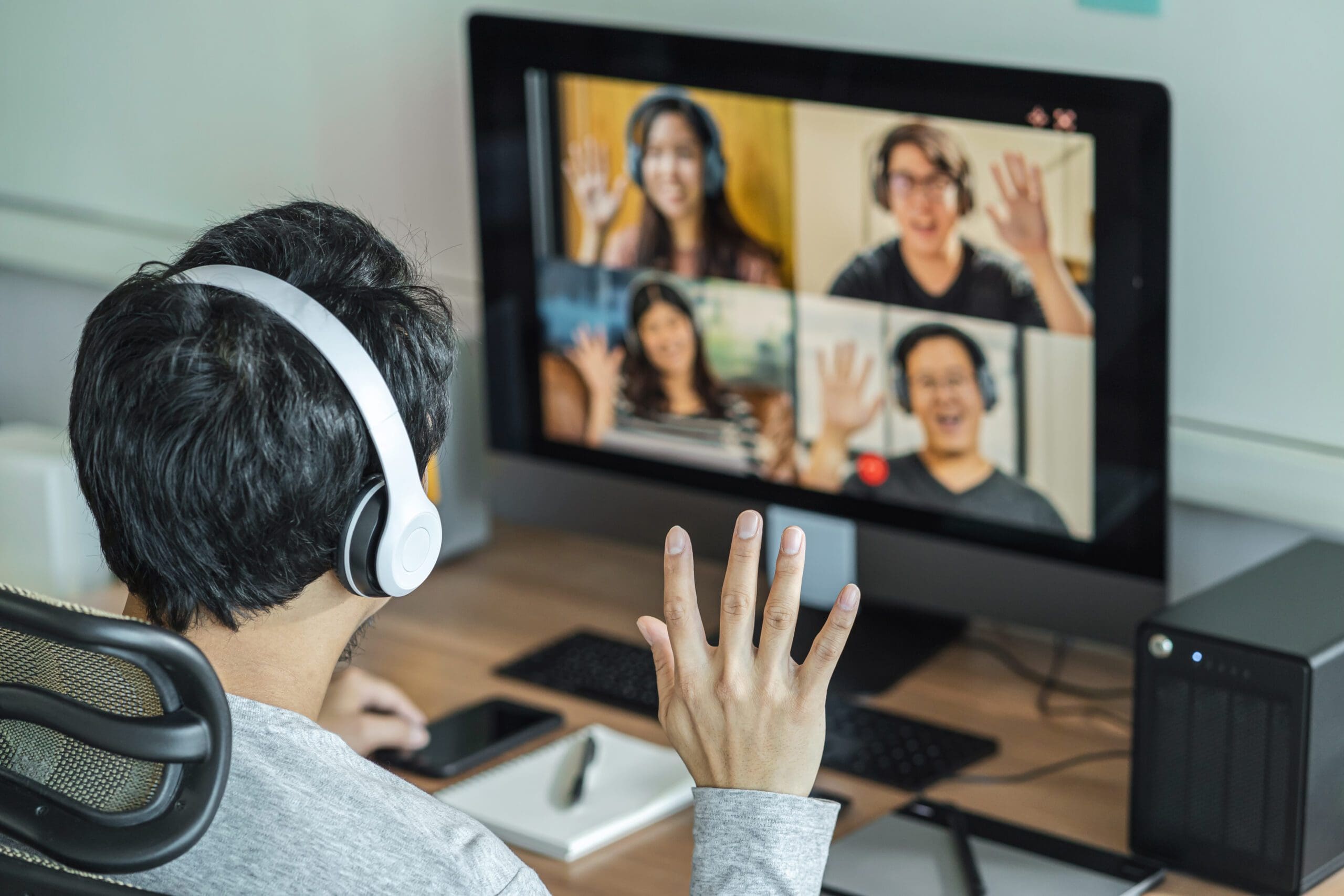 In the future, we'll likely see even more digital tools that enhance the employment search experience. Not only that, smart machines will take over tasks previously thought impossible, becoming your future coworkers. With advancements in collaboration tools and artificial intelligence, new digital environments will be leveraged to share and store vital applicant information and bolster workforce solutions. Overall, we'll hopefully see a shift towards reducing the strain on our labor market and utilize all of our available talent to its greatest potential. If applicants' skills, jobs, and locations are matched more efficiently and with greater precision, the future will look bright!
Culture
The cultural snapshot of the workforce 20 years ago is almost unrecognizable today. Stuffy office attire, the once a year holiday party, and bosses that barked orders while sitting in their corner office were a staple of yesteryear. Additionally, it wasn't uncommon for individuals to stay with a company for a large portion, if not all of their careers. And perhaps the most dreaded invention ever concocted: the cubicle, had a grip on office culture.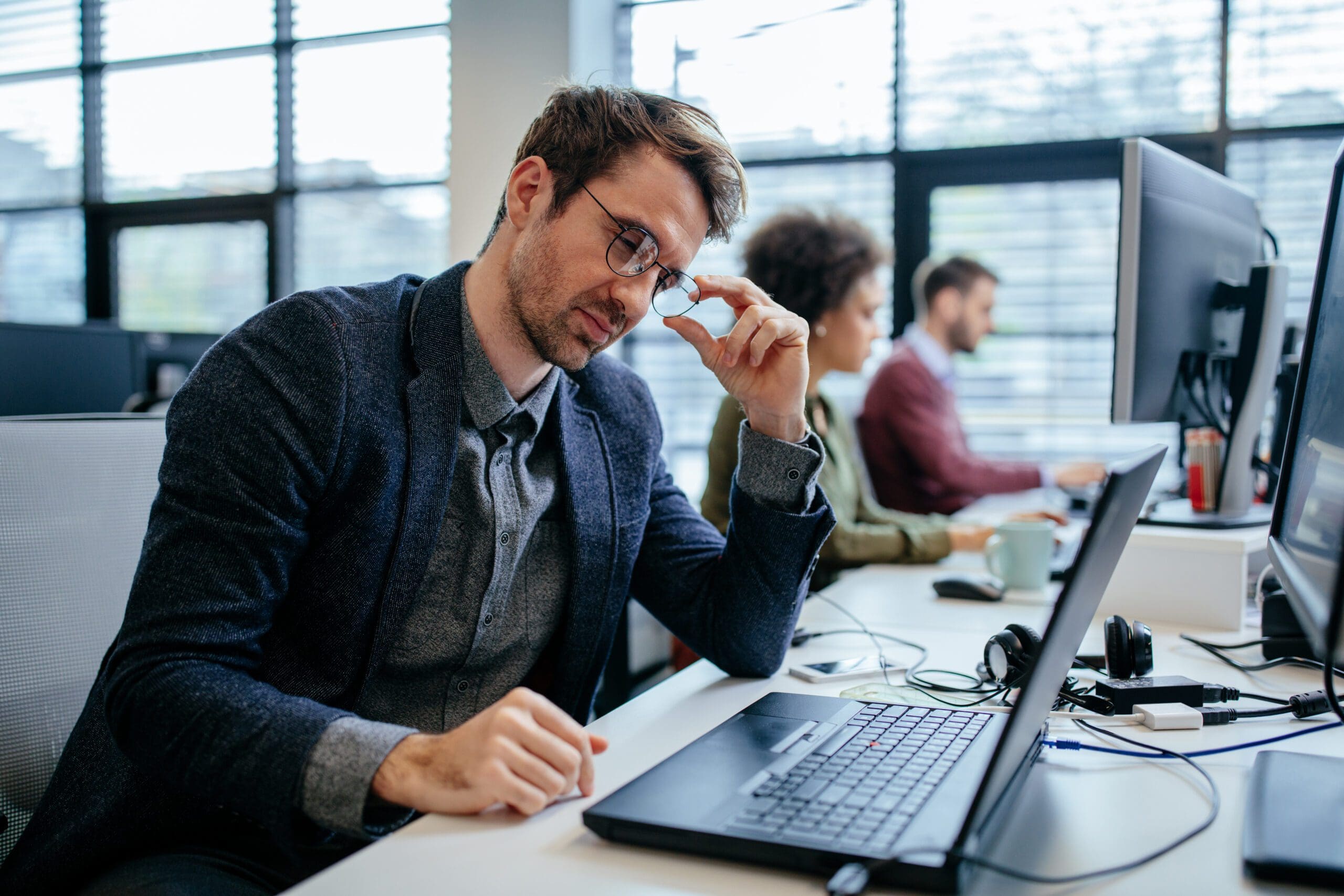 Thankfully, the reign of comically small cubicles has been declining, and we now see more open-floor layouts that foster relationships and healthy minds. Companies have also realized that people should be celebrated for their accomplishments with more than just a single holiday party. Individual growth that occurs when employees outgrow their positions and move on to other companies are also being addressed in a more positive light. Office lunches, group outings, and employee perks are now woven into the heart of a company's culture. And it doesn't hurt when the boss leads alongside their subordinates instead of shouting from afar. With this shift in our work day thinking, people are honing in a better work-life balance and bringing their best selves when clocking in for the day.
Looking to the future, we'll hopefully see office cultures that people truly resonate with, cultivating heightened pride in their work. With more individuals opting for remote work, the next decades will likely involve increased efforts to encourage inclusivity and recognition of employees from afar via virtual platforms. People will seek opportunities to tie their mission, purpose, and passions with their workplace. At the end of the day, work won't just be a nine to five, it'll be a place employees will show up to provide value for society and don't mind working hard to do so.
Sustainability
In the two decades prior, the workplace was a wasteful environment where little thought was given to consumption habits. Enormous amounts of paper were used, employees commuted in gridlock traffic, and the office itself was often a huge energy sink.
With the current move towards a more digital work ecosystem, we're making strides towards greater workplace sustainability. Everything from flexible work schedules that reduce traffic, to fewer physical print files, to smaller office spaces are lessening the impact our workplaces have on the environment. After all, we spend a hefty chunk of time at work, so it's worth addressing sustainability to better our planet as a whole.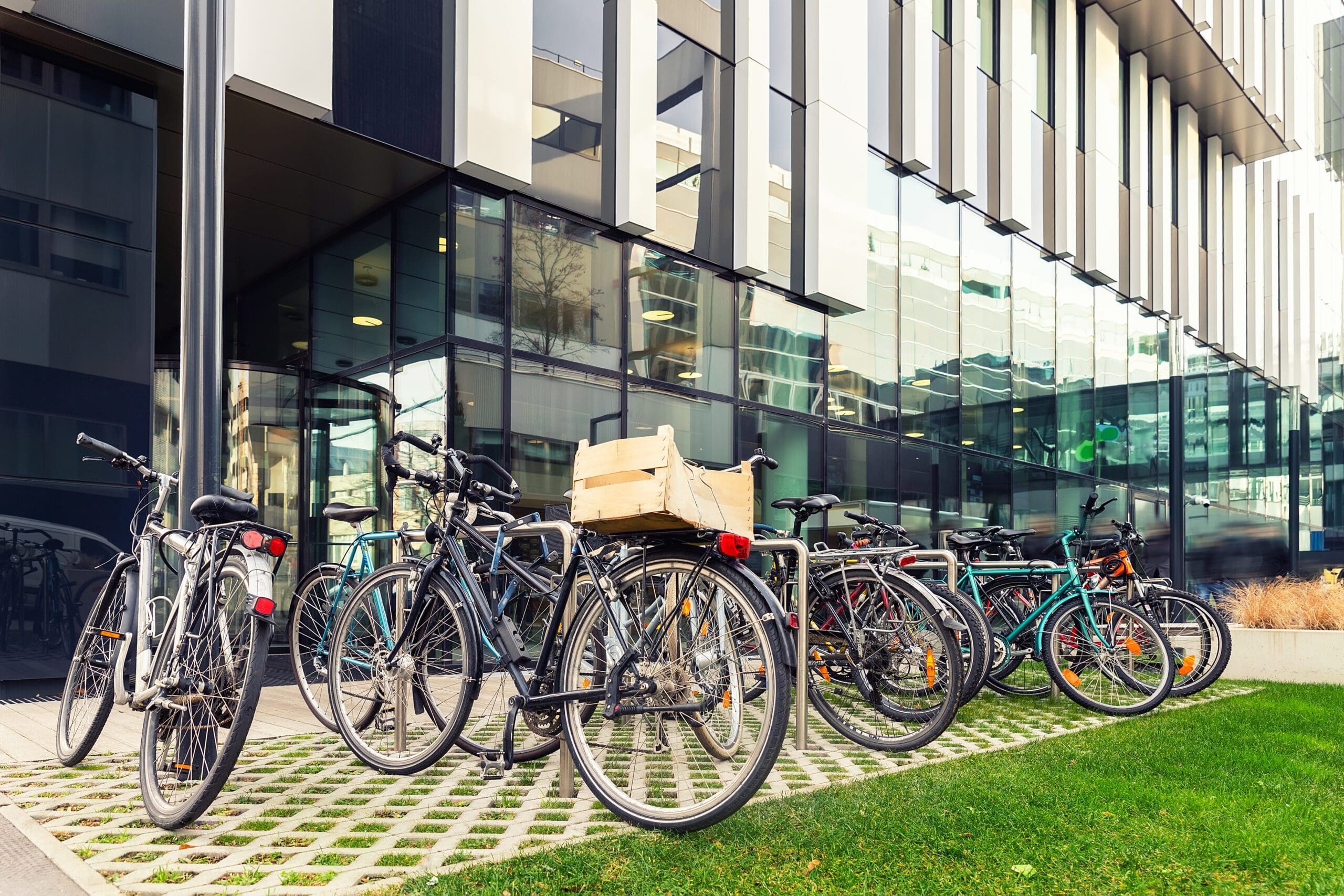 In the next twenty years, the trend towards a lesser impact will hopefully continue. Staff will be able to login virtually via laptops that use far less electricity than desktops. Warehouses can integrate sensor-based mapping and inventory control to make optimum use of smaller floor plans. And ideally, offices will move to areas with better transportation links to make them more accessible to the workforce via public transport.
TAC: Providing Value to Tomorrow's Workforce
In our twenty years as one of the most experienced employment agencies Reno offers, we've found that change is inevitable. Through it all, we've been the go-to company for HR consulting services, executive search solutions, and employment services. While these services have evolved to fit the times, we have never wavered in our commitment to our clients. While the next twenty years are uncertain, we plan to use our vast industry knowledge to adapt to the needs of our workers and provide value to the workplace of the future.
Contact The Applied Companies to let us help you with your workforce needs of the future.
About The Applied Companies®:
The Applied Companies® strives to collaborate with employers looking to grow their workforce with professional, reliable, and ambitious individuals. The goal at TAC is simple: we want to help alleviate the stress of looking for a job as well, and make sure that our candidates are compatible with a role that's right for them. For over 20 years, TAC has been an active member of the business community. With a Northern Nevada focus and national expertise in temp and direct hire, recruitment, executive search, human resources, PEO, and payroll administration, TAC provides businesses with solutions that are right for their organization.  
As for working with job seekers, now is the right time to find employment with your local employment agency. We're sharing some tried and true tips when it comes to finding your dream job and acing an interview:
How to Prepare For an Interview
You've wowed a company with your impressive cover letter and resume, so naturally the next step is either an in-person or phone interview. 
First, a friend, family member or partner can help you practice through a mock interview and can be a great starting point to your job interview prep. This gives you a chance to receive feedback on your answers, posture, appearance, and nonverbal communication. Even paying attention to your handshake can make a subtle difference! 
Another suggestion to gain confidence for the interview is to research the company and the individual(s) interviewing you. Learning about their roles and personal interests through their LinkedIn profile or through the company's website allows you to mention highlights during the interview to give you common ground while standing out.
Print out extra copies of your resume so the interviewers can have a physical copy to keep referring back to. Make sure to bring a pen and professional notebook, in addition to your A-game: after all, people tend to hire other people with a positive and upbeat personality!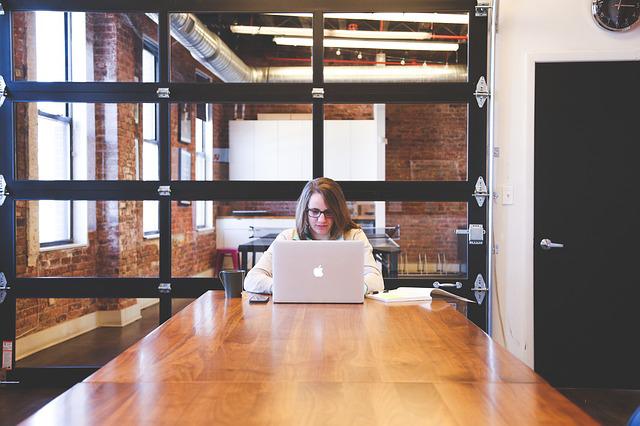 If you dress to impress, you'll make a great first impression. We suggest choosing an outfit that is a step above the office standard to show professionalism, and conservative business attire is appropriate for every setting.
Above all, make sure to get a great amount of sleep and properly fuel up on the day of. Stick to healthy foods for breakfast or lunch, and hydrate throughout the day to prevent a dry throat when speaking.
What to Do During the Interview
Providing a portfolio and letting the interviewer take a look at previous projects can make a great first impression. Stick to asking questions about the job responsibilities, qualifications, or other key details about the position. This is also a great time to learn more about the culture of the company or the department, and what the structure looks like. Remember, this is also your chance to interview the company and see if this is a good fit for you and your values.
If an interviewer asks about any of your strengths and weaknesses, it's sometimes hard to come up with an answer at the moment. Being honest and self-aware of any issues is a great start, but combining it with an action plan lets you stand apart from other candidates. On the contrary, finding a few traits that you tend to utilize in your work is important. Are you a problem solver or more numbers driven when it comes to tackling tasks? Is time management something you are really good at, too? If so, explain these traits and how you do in specific situations with them as a way to wow the interviewer.
Lastly, consider why you want to work for a place and what about the role is most appealing for you. Out of all the companies hiring, why did you choose this one? Hearing about why you specifically chose them can really score some bonus points with the interviewer. 
What to do After an Interview
After an interview, it's important to elevate yourself as a candidate by keeping your name fresh in the company's mind. It shows that you are eager for the role, especially if it's a competitive field. 
At the end of the interview, make sure to get the contact information of the hiring manager and ask questions that will give you a time frame for the decision making. Questions like "How many days will you need to make a decision?" Or "Will there be a second interview?" can help. Send any supporting documents like a page of references, written assessments, or background check approval.
Sending a thank you email is a fantastic way to stand out. Doing so will demonstrate your interest in the job, and showing appreciation is a good look during the search process.
Other
Job Interview Tips
to Keep in Mind
It's typically better for an interviewer to bring up the topic of salary and benefits, and always try to end on a positive note. Other questions not to ask include wanting to know about promotions and reviews. Any questions that beg "What's in it for me?", be it for hours, benefits, salary or growth, will be answered within the process and not on an initial interview. Many people interviewing for jobs must keep in mind that an offer doesn't always come from the first step.
Lastly, interviewers often ask questions that ask you to share situations that you found difficult at previous positions. This helps them understand how you might respond in similar situations at this workplace, so prepare by reflecting on a few scenarios ahead of time.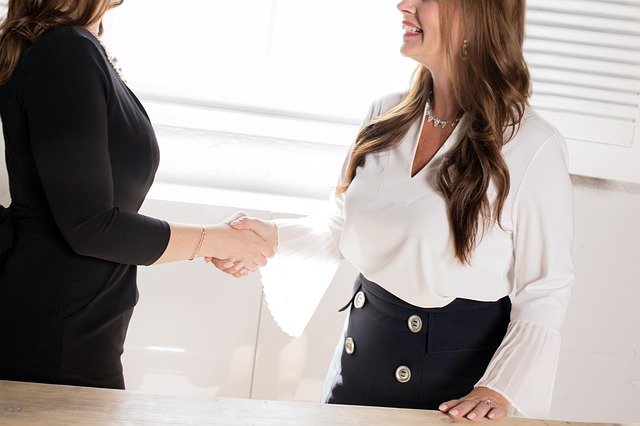 Contact The Applied Companies to Find Your Next Career
For many people in Reno and Sparks, they took time to reassess their careers during the pandemic. Here at TAC, we saw this first hand as our trained professionals learned more about the workforce, search recruitment, and professional employer organizations as well. 
We truly enjoy helping top-level candidates find the right position, the right culture, and the right company to thrive in. 
Connect With Our Employment Agency in Reno
There are thousands of job openings in the Reno area alone making it quite difficult to find the best position. How do you narrow down your search from thousands of jobs to a few that align with your career goals? If you're in search of jobs in Reno or Sparks, Nevada, you might need the help of an executive recruiter. Find out how to find an executive recruiter in Reno with The Applied Companies below. 
What is an Executive Recruiter?
An executive recruiter is a person who works for a professional recruiting company to seek out qualified candidates for senior-level positions with other businesses. Essentially, an executive recruiter acts as a hiring middleman between companies and candidates looking for executive job opportunities. 

Advantages of Working With an Executive Recruiter
Seeking out Reno jobs or jobs in Sparks can be a long and exhausting process, which is why it's so important to find an executive recruiter to help you land the perfect position. Here's how working with an executive recruiter can help you succeed in your job search:
Increase Your Visibility
It's common for job positions to have dozens of applicants, which may limit the possibility of your resume being considered as it may be filtered out early on. Executive recruiters work directly with hiring managers giving you a direct line of communication with the companies you're interested in being a part of. An executive recruiter will personally recommend you to recruiting managers, increasing your chances of being hired. 
Creates More Opportunities 
While there are thousands of job positions available, not all of them are going to be what you're looking for. Executive and senior-level positions aren't commonly advertised on job listing sites like Indeed. Rather, these positions are usually only made available to executive recruiters who are happy to pass along resumes of qualified candidates. 
Saves You Time 
It can take months to find the ideal job position, but most people can't wait months to begin working again. Not only do executive recruiters do all the hard work for you, but they're also able to match candidates with careers much more quickly than those looking on their own. That means no more filtering through job openings. 

Hear From Marlene Flores — TAC's Lead Executive Recruiter
Have you ever wanted to seek out an Executive Recruiter but didn't know where to start? The Applied Companies (TAC) is proud to be the Largest Locally Owned & Operated employment agency in Reno and Spark, NV. TAC's lead recruiter, Marlene Flores, gives insight below on how to maximize your experience working with a recruiter and what to expect.
What is your advice to someone who wants to get started working with an executive recruiter?
"I believe it's important to know that we as recruiters understand how hard and stressful it can be to begin searching for a new career and by partnering with us, our goal is to make this easier and less stressful, and we do it for free! Some people assume there is a financial fee associated with working with a recruiter. If you are a candidate seeking employment, we do not charge you anything and we help you every step of the way.
Also for those that want to seek a new role but want to be discreet about it, we conduct confidential searches, If you are someone ready for your next step, contacting us will get you in good hands."
What should someone do to prepare to speak with you?
"My best advice is to make sure you know your resume and be able to tell a story about each stop on your path. Be prepared for questions to be asked about any experiences you list. If someone can articulate their career path history in a great way, that is highly appealing."
Are most people you talk to in Nevada or are they all over the country?
"We have a large percentage of candidates in Nevada and California. We also talk to people all across the USA. As more and more business opportunities are coming to Reno, Sparks, and the surrounding area there is also more and more people relocating, so getting a head start on your search will be important, I can work with different time zones not a problem!"
What has changed in recruiting following the global pandemic?
"The world changed, people changed, how we live, and work has changed. We all adjusted, and for some, this allowed time to take a step back and reassess many things one being their career. For many candidates, they feel ready for a change whether that's in a different industry, role, or location, for others working remotely was the ideal setup for personal and professional growth. People's needs and wants are all different but work-life balance/flexibility  seems to be  on top of that list for many."

Find An Executive Recruiter
An executive recruiter is the simplest way to find a high-level job position in the Reno or Sparks area. Here at TAC, we focus on the people. Our trained professionals offer in-depth knowledge of the workforce and landscape of modern-day executive search recruitment. Finding Reno jobs or jobs in Sparks has never been easier. You can find out more about Executive Search opportunities with The Applied Companies today. Call us at 775.853.5433 or visit our website https://theappliedcompanies.com/.
There are several other factors that contribute to the current state of the workforce and the high unemployment rate. These include elements such as extended unemployment insurance (UI) benefits, a reshuffle of the workforce, childcare and school disruptions, and foreign workers' inability to come to the U.S. for jobs.  
Extended UI Benefits
State-provided unemployment insurance (UI) benefits and pandemic unemployment assistance (PUA) were used to support those in need throughout the pandemic. The rate of $300 per week for 46 weeks made it easy for Americans to continue making roughly $17.50 an hour for almost an entire year from the comfort of their home. Because of this, there was little motivation for prospective employees to job hunt. 
Reshuffle of the Workforce
The recent significant changes in the workforce have been labeled as the "Great Resignation" as we've seen millions of Americans quit their jobs. Since the Great Resignation, many people have decided to change job or career paths and have jumped back into re-education. College enrollments across the U.S. increased for the Fall 2021 semester and people are looking to switch into new fields and careers. 
Many individuals who left their customer service jobs at the beginning of COVID-19 chose to leave service for good in order to pursue employment in warehouse and distribution facilities, for example. Customer service jobs are in high demand as a result of this. 
Childcare and School Disruptions
Another factor that significantly affected the current state of our workforce was parents' ability to provide adequate childcare for their children who were no longer able to attend school in person. Most states kept public and private schools shut until the Fall of 2021. Due to this, many parents were required to be home with their children. Parents turned into teachers and more than 1.8 million women left the workforce entirely.
Lack of Foreign Workers
Foreign workers account for a large amount of job retention in the United States, but they were, unfortunately, unable to transfer into the states due to COVID health mandates. This left several industries including farming, hospitality, and ski resorts to be understaffed and at a disadvantage. 
What does this mean for the current state of the workforce moving forward?
Given the current unemployment rate and the factors involved in what makes up today's labor force, it's evident that the state of our workforce is taking a major turn. Employers everywhere are having difficulties hiring and retaining quality employees which are putting several industries and businesses at risk of failing. 
There are, however, resources at an organization's disposal to help. An experienced PEO or staffing and recruiting company can help business owners and hiring managers find valuable candidates to fill their unoccupied job roles. 
Working with a professional workforce administration company, like The Applied Companies, can help set your company up for success. TAC has been part of the Reno community since 2002 and prides itself on thoughtful solutions and authentic relationships. 
Our Reno staffing solutions help employers in need of a professional, reliable, and ambitious workforce. We work to provide you with quality candidates to help you grow your business and decrease turnover to save you time and money. Connect with us today for help growing your team. 
As mentioned in our first post on this topic, it's evident that the American workforce looks quite different today than it did just 18 months ago. Employee behaviors, service impacts, and corporate economic difficulties are highly relevant when assessing the current state of the workforce. 
What The Current State of The Workforce Looks Like
Employee Behaviors
Some of the most significant changes in the workforce have to do with employee behaviors. Predominantly, employees are seeking higher wages, better benefit packages, flexible hours, remote work opportunities, and child care accommodations. 
The current Labor Force Participation Rate, which measures the economy's active workforce, sits at 61.7 percent. This is 1.6 percent lower than the recorded rate in February 2020. Though this number has been declining for the past 20 years, the pandemic set off a surge of Americans choosing unemployment insurance over working full-time. 
Another statistic to keep an eye on is the quits rate. The rate is also high, currently at 2.7 percent, and is driven by employees that voluntarily leave their positions. Roughly 52-90 percent of employees plan to job search and the employees who quit have a high sense of confidence that they will find new employment.
It was also recorded that a shocking amount of American workers between the ages of 57 and 75 decided to retire in 2020. Historically, the average is 3 million workers each year, but in 2020, there were an additional 3.2 million who decided to stop working. 
Service Impacts
There are approximately 10.9 million job openings currently in the U.S., and the supply chain is being seriously impacted as a result. If you've visited a restaurant recently and experienced long wait times or poor service, then you've seen first-hand how the workforce is being affected. The lack of employee retention in restaurants has led to reduced hours of operation, limited menu items, and unavailability of reservations. Several local restaurants and conglomerate franchises have been affected, meaning restaurants on a small and large scale are at risk. 
The travel industry has also been significantly affected by the shift in the workforce. Travelers have been experiencing long wait lines due to a lack of TSA screeners, putting a great deal of strain on airport visitors. The hospitality industry is also suffering due to a lack of staffing. Hotel rooms aren't being as well-kept because there are not enough employees to complete daily room cleaning. The same can be said of several other industries as well including retail and transportation. 
Company Reactions
Because of the high unemployment rate, employers are beginning to see changes in their economic values. The wage pressures that corporations are experiencing are calling for higher starting wages for entry or mid-level skillsets. A majority of employees are looking for starting wages of $20/hour or more with no background or drug screening. This puts employers at a disadvantage, especially when you consider the high costs of employee turnover which is already at an all-time high.   
Not only are companies faced with having to pay higher wages for employee retention, but many are also having to reduce the number of sales they make to accommodate for fulfillment deficiencies.  
Working with a professional workforce administration company, like The Applied Companies, can help set your company up for success. TAC has been part of the Reno community since 2002 and prides itself on thoughtful solutions and authentic relationships. 
Our Reno staffing solutions help employers in need of a professional, reliable, and ambitious workforce. We work to provide you with quality candidates to help you grow your business and decrease turnover to save you time and money. Connect with us today for help growing your team. 
As many American business owners and employers are aware, the state of our workforce has changed rapidly since the start of the pandemic. Unfortunately, many people were forced out of their positions to limit the spread of COVID-19, putting several industries out of work for some time. Occupations involving face-to-face customer service became obsolete for a majority of the quarantine lockdown, causing millions to file for unemployment. 
Today, these job positions are coming back into demand, but our workforce has significantly changed post-lockdown, leaving most of these job openings unfulfilled. To fully understand the current state of the workforce, we need to analyze the Nevada unemployment rate and assess some of the obstacles faced by employees and employers.  
With that in mind, the TAC team wanted to take a deeper look at what is affecting the changes in the workforce and what your company can do to better understand and be prepared for these changes. We will first be analyzing the state of Nevada unemployment rate versus that national data and then dive deeper into what your company can do to stay ahead of the game. 
Nevada Unemployment Rate vs. National Unemployment Rate
In April 2020, the national unemployment rate skyrocketed to over 14 percent, the highest its been since the Great Depression. The current state of the workforce has improved some over the last year and a half, but the numbers are still relatively high. According to the Bureau of Labor Statistics, the national unemployment rate was at 4.8 percent in September 2021. 
In comparison, Nevada's unemployment rate was and continues to be recorded as the highest in the nation. In April 2020, Nevada's unemployment rate was a staggering 28.2 percent, which was double the national average. Since then, the rate has dropped significantly, but Nevada's current unemployment rate remains above 7 percent. We should acknowledge these rates are driven largely by Southern NV. The unemployment rate as of September in Reno is 3.5% which is back to pre-pandemic levels.
With the numbers continuing to decline, we are seeing some improvements in the workforce. However, these statistics aren't the only aspect of the workforce that has changed. 
To understand what this all means for your organization, working with a professional workforce administration company, like The Applied Companies, can help set your company up for success. TAC has been part of the Reno community since 2002 and prides itself on thoughtful solutions and authentic relationships. 
Our Reno staffing solutions help employers in need of a professional, reliable, and ambitious workforce. We work to provide you with quality candidates to help you grow your business and decrease turnover to save you time and money. Connect with us today for help growing your team. 
In 2020, The Applied Companies has helped numerous local organizations weather the storm of COVID-19 with their Reno staffing solutions. By providing companies with a high-tech HR platform, helping to navigate new HR regulations, and improving employee retention through recruitment and workforce counseling, TAC is working to help local business professionals thrive. Additionally, in 2020 TAC was recognized as an NNHRA "Best Places to Work" Award winner with its highest finish ever.
In honor of their hard work and diligent service to their community, NCET, Nevada's Center for Entrepreneurship and Technology, announced The Applied Companies as the 2021 Professional Services Organization of the Year! TAC's recognition in this category symbolizes countless hours of dedication by our team to ensure that our clients are prepared to endure whatever the future may hold.
Learn more about NCET and The Applied Companies below!
What It Means To Be NCET's Professional Services Organization of the Year
NCET produces a wide range of programs and events to help people explore business and technology in the hopes of encouraging and empowering entrepreneurs to succeed and flourish.
The NCET Technology Awards celebrate the Northern Nevada individuals and companies who have greatly enhanced the growth and prestige of the technology community, while the EDAWN Awards recognize the people and resources that have played an integral part in contributing to the growth of our entrepreneurial community.
If you're interested in learning more about the innovations and achievements occurring in Northern Nevada's technology and entrepreneurial community, visit NCET Tech Awards for tickets to the Showcase and Awards Gala.
The Applied Companies - Executive Search Consultants in Reno, NV
The Applied Companies is the largest locally owned and operated workforce firm in Northern Nevada. We've been actively helping the community with their workforce and employment needs since 2002 by providing human resource and employer benefits services, as well as staffing solutions and executive search for employers and candidates alike.
We enjoy being able to help businesses succeed by providing creative, honest, and ethical human resource solutions that are designed specifically for you. Our customized solutions and services are created specifically to meet the unique needs of your business. Our knowledge of industry standards and understanding of the workforce helps us find the right job for those looking for employment.
Our biggest goal as a staffing agency is to help local Reno businesses and business professionals grow in their industry. Whether that means helping you find qualified and motivated staff, or giving you the necessary HR tools you need to succeed, we're here to help. Taking care of our employees and providing excellent customer service are our top priorities.
Services
We offer services that aid business owners and entrepreneurs with all of their workforce needs from recruiting qualified staff to providing all of your HR essentials. We also provide services to associates looking for employment including resume building and developing job interview skills. Take a look at just some of the solutions we provide:
Executive Search
Resume coaching
Interview coaching
Skills matching
In-depth interviewing
Candidate screening
Innovative and creative recruiting practices
Sourcing of both active and passive job seeker
Staffing
Resumé building
Job interview skills
Software practice and assessments
State certified in-house drug screening
Background checks
Full interview and screening before submitting for your review
I-9 verification
Skills and proficiency testing
HR/Benefits
Employee onboarding
Custom handbooks
Custom job descriptions
HR training
Hiring and termination assistance
Payroll software
Direct deposit and pay cards
Reno NV Staffing Solutions from TAC
Now, celebrating the NCET Technology Awards' 14th year, TAC has the honor and privilege to be included in the list of those who have contributed so much to the technology community. We have amazing clients and a wonderful staff, and this award is a testament to all of their hard work over this uncertain and grueling past year.
Connect with us today to see how we can help you and your business grow.
Collecting unemployment is often necessary for some to get by financially - at least for a short period of time. With the recent pandemic, our nation has been fortunate enough to provide many workers who lost their jobs with some financial assistance. However, the benefits of unemployment compared to the benefits of full-time employment are meager. When you consider the opportunities and advantages of working versus collecting unemployment, the decision becomes quite obvious. Learn more about how the unemployment system works and why you might want to consider getting back to the grind. 
The Opportunity Cost
Collecting unemployment benefits for an extended period results in the opportunity cost of not being able to grow within an organization. While you remain on unemployment, other job seekers are taking jobs, learning new skills, growing their network, and getting promoted. You also miss out on the opportunity to establish yourself as a serious employee and gain the experience you need to be successful in your career.  
Willingness to Hire Now
Most businesses are finding it difficult to recruit possible candidates for their open positions, making them more willing to hire inexperienced applicants. Because of the lack of employment candidates available, hiring authorities are now more likely to hire and train even with minimal or no prior experience. Unfortunately, unemployment resources are temporary and your benefits will run out. Why wait until then to find employment when there are so many opportunities now? And there are no guarantees that will work will be available when you need it. 
Time and Effort
Obtaining unemployment benefits doesn't necessarily come easily and requires a bit of leg-work to maintain. Beneficiaries of unemployment payments must actively be looking for work. To do this, they'll prepare and submit several job applications each week, which takes a considerable amount of time to complete. Also, keep in mind that unemployment beneficiaries have to accept the first job prospect that presents itself, even if the job is not desirable. This also means that the ability to look for more lucrative work is less probable. 
Costly Tax Mistakes
With most jobs, employees don't have to worry about taxes being withheld because their employer handles this for them. Unemployment payments are considered fully taxable income. However, federal tax laws do not require state unemployment agencies to withhold taxes from your unemployment check. It is your responsibility to ensure that your taxes are properly paid from your unemployment check. Failure to do so will likely result in a large tax bill, and without consistent pay, this could be impossible to pay. 
Let The Applied Companies Help You Find Your Job Match 
Top staffing agencies in Reno, NV put local people to work. The Applied Companies offers jobs from entry-level warehouse associates to experienced bookkeepers and accounting specialists. We place our candidates at the best jobs and treat them fairly, each and every time. Connect with us today for a new job opportunity!
APPLY NOW | LEARN MORE ABOUT THE APPLIED COMPANIES
The recent pandemic has left millions out of work and the unemployment rate has skyrocketed as a result. While there were additional funds granted to help aid the surge in unemployment, those funds are starting to dwindle. With unemployment coming to an end, people everywhere are starting to get back to work, but they're having to find new jobs due to business closures and cutbacks. Fortunately, a great Reno staffing agency, such as The Applied Companies, can help. We'll make finding a job during COVID-19 the least of your worries. 
See how we can help you land the job you want by offering help with resume writing, interviews, skills testing, and more. 

Resume Writing
Landing the perfect job takes a bit of preparation. Your resume presents potential employers with their first impression of you, so it's crucial that it adequately reflects your skills and knowledge related to the position you're applying for. Some resumes lack the information hiring executives are looking for, which means they'll likely move on to the next candidate rather than give you a chance in an interview. Resumes should be kept short and concise to show the employer why you would be an asset to their company.
We'll help job seekers write their resume to be tailored to the job position they're applying for. By helping candidates highlight the assets and skills they have that are relevant to the position available, they have a greater chance of being considered for employment.
Interviewing
Interviewing is another critical step in the hiring process that needs to be mastered to get the job. This is where the employer gets a better understanding of who you are and what you can or cannot do for the company. It's important to display your understanding of the industry and to present your most professional self to the interviewer. 
The Applied Companies can help job seekers develop the confidence they need to navigate their way through the interview process. From learning how to act professionally to developing key communication skills, you'll learn how to impress future employers and hopefully sell yourself as the best candidate for the job. 
Skills Testing 
Industry testing is one of the most beneficial services we provide job seekers as it helps determine a candidate's skills. This will help the staffing agent identify your specific abilities and lead you to the job best suited for you. We can also give you suggestions and provide feedback for the areas that need improvement.  
Benefits 
Working with The Applied Companies to find a job during COVID-19 has many advantages, including the benefits that are available to some employees. TAC works with companies that provide benefits such as healthcare and retirement to employees. With the current pandemic and limited job opportunities, this is major for any job seeker. 
Work with a Reno Staffing Agency  
Let a premier Reno staffing agency help you find your ideal job today by making the hiring process quicker, more targeted, and more convenient. The Applied Companies is here to help! Learn how we can help you prepare for the job you've been waiting for. 
Too often candidates and employers make the hiring process much more complicated than it should be. The principle that more job seekers and hiring authorities should adopt is Occam's razor, which advocates for simple assumptions to be used in the hiring process. Not only will this principle simplify the entire recruitment process, but it can also help employers find better candidates, and helps candidates better prepare for interviews. However, if you need further assistance in the hiring process, utilize our human resource consulting services which help candidates and employers find the best option for employment. Or, take a look below to learn more about how you can simplify the hiring process for yourself by not making complex assumptions.
Occam's Razor and Making Simple Assumptions 
William of Ockham created the problem-solving principle known as Occam's razor, a theory that expresses a simplified way of coming to a more beneficial conclusion. His theory states that when considering the best possibility, the one with the fewest, or most simple, assumptions should be chosen. Today, this principle can be effectively used in the hiring process because it acts as a model for both candidates and employers to follow. For example, if more people made fewer assumptions during an interview, they would be able to get to key details more quickly and with less frustration. Not only would the recruitment process and interviewing be much more simple for both parties, but it would also provide better results.
Making Assumptions  
Both the applicant and the hiring authority can benefit from making simple assumptions during the hiring process. Here's how: 
Candidates
Typically candidates make too many assumptions about their resume. These commonly incorrect presumptions are that their resume will be read, the person reading the resume will already know what to look for, and lastly that the reader will understand the message they are trying to convey. However, using Occam's razor will allow candidates to better prepare their resume for what employers are actually looking for. Candidates should write their resume with the simple assertion that "I am a good employee and this is why." This uncomplicated assumption will make their resume more clear and garner them more interview opportunities. 
And when it comes to the interview process, applicants should remember to also keep things simple. Your main goal as a candidate is to sell yourself to your potential boss. By straightforwardly explaining "here's what I've accomplished and done for others and here's what I can do for you," you'll easily get the attention of your interviewer and have a better probability of being considered for the job.
Interviewers
Using the simple assumption theory also helps interviewers, or hiring authorities, make uncomplicated assumptions that alleviate the stress of recruiting a new employee. Employers should consider these four simple assumptions:
Can the applicant do the job?

Do I like the candidate?

What are the risks associated with this applicant?

Can we come to an agreement for compensation?
These questions are uncomplicated and direct which allows hiring authorities to make better decisions in a shorter amount of time. This simplifies the entire process and typically provides better end results as well. 
Critical Thinking 
Another crucial way to find the best candidate for an open position is to test their critical thinking skills. To do this, start by giving your prospective candidate a business-related problem that would pertain to your company. Then ask them to solve the problem and analyze their results. When doing this you want to look for two key things - what their answer is (if it's right or wrong) and how they came to this solution. The most important thing to figure out is how they think, so look for creative and surprising responses that you think will be a good asset to bring to your company. 
Also, don't be afraid of politely pushing back during an interview. A critical thinker will defend their answer and give reasons to back up that defense. This shows the type of personality that is beneficial to have on your team and displays whether or not the candidate is confident in their own abilities.
Simplify the Hiring Process
If the hiring process leaves you feeling overwhelmed, then connect with the experts at The Applied Companies. Our human resource consulting services are designed to help candidates and employers alike throughout the recruitment process. We help candidates find their ideal job and assist businesses in hiring appropriate employees. Whether you're looking for a career or searching for the right candidate, we're here for you.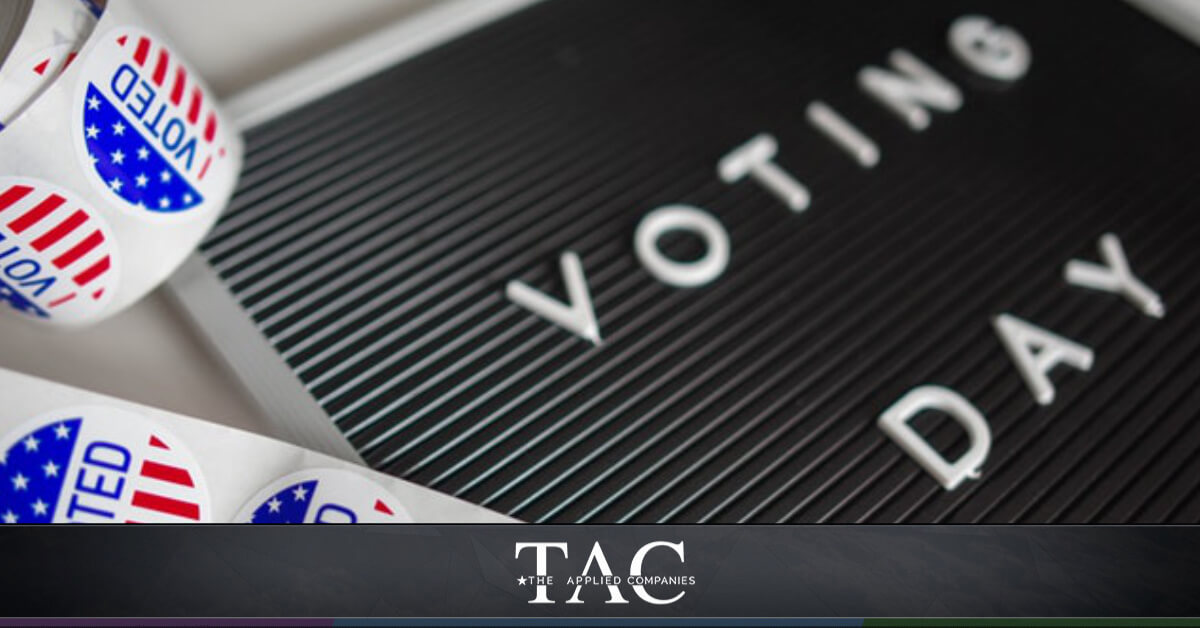 Determining whether or not a company should take a political stand is a common concern among businesses. Companies often ask themselves what consequences they might face from taking a political stand, and how their business might benefit from making their voice heard. But, how do you decide if becoming involved in politics is the right decision for your business or not?
How Businesses Get Involved in Politics
Generally, private sector employers may limit political discussions as well as asking for political donations in the workplace. Often, employees will confuse their First Amendment rights with rules inside the workplace. Rules regarding these issues are state-specific, and employers who seek to limit solicitation are encouraged to incorporate rules into a policy. However, employers may contribute what they want to political campaigns. But, is this a wise choice? (more…)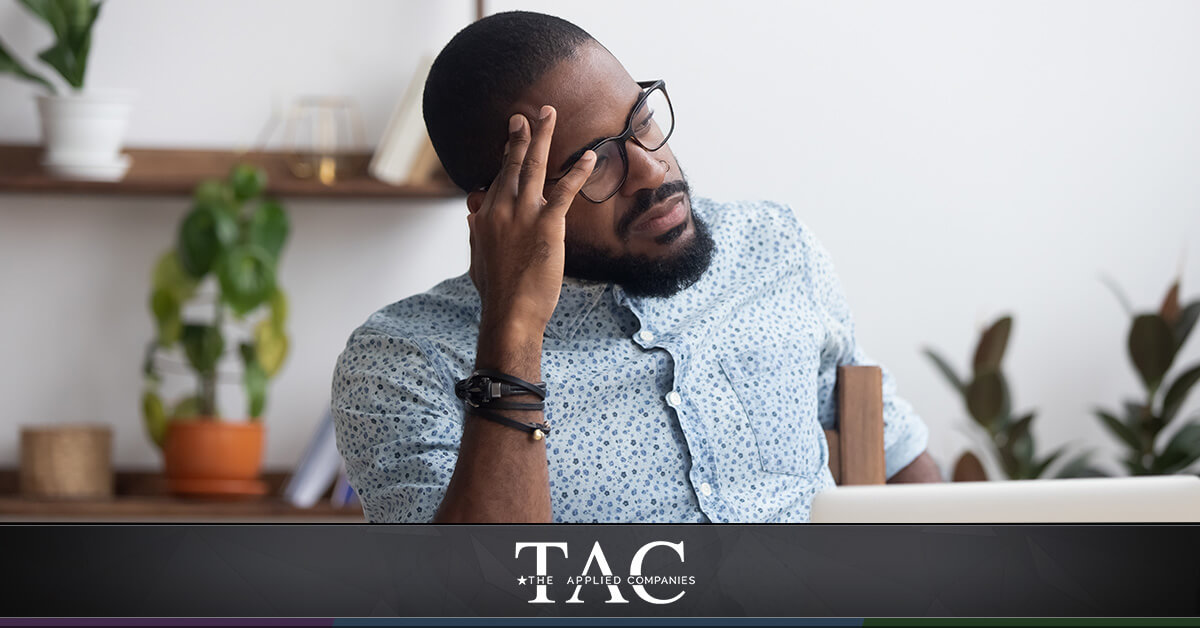 Asking for a raise can be nerve-wracking, to say the least. So much so that some people put it off for months, or even years. But the truth is: There's nothing wrong with requesting a pay increase, as long as it's realistic and is a true reflection of the value you add to your company.
Have a Plan
Even though your manager already has all your job-related data, you still need to present your case for a raise. Be ready to approach the issue professionally and to build an evidence-based case for your desired salary. (more…)